Camper Van Rentals in
Rochester, NY
Dreaming of living the vanlife? Now you can!
Take to the open road in comfort in our professionally converted camper vans!
Wherever the road leads, Vantastic Adventures will take you.
The first of its kind in NYS, forgo the hassles of traditional camping and air travel and say hello to Vantastic Adventures. The smooth ride and simple set up means the hardest part of your trip is choosing whether to go north, south, east, or west. So check off that bucket list location or return to your favorite places in a whole new way. Effortless
Hop in, take off and just get going. Home is where you park it – just plug it in and you've got yourself a campsite.
Comfortable
With two roomy front seats, a queen-size memory foam mattress and outfitted with a modern RV kitchen (with butcher block counters!), you'll feel safe and right at home in our professionally converted van.
Flexible
If you can drive there, you can go to there. With minimum 3-day use and no maximum rental length, you can truly adventure where and how you want.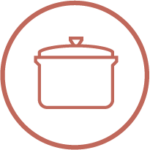 Cooking
Electric Induction StovetopCookwareFridge/ Freezer and Sink with Running Water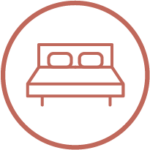 Comfort
Queen Bed with Warm Bedding Outdoor Camp Chairs & Table Quiet Ceiling Fans & Built-in Heater w/ Thermostat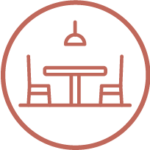 Dining
Keurig Coffee Pot Dinnerware and Cutlery Kitchen Dinette Butcher Block Countertops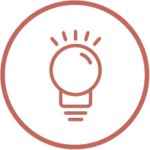 Lighting & Power
Main Cabin LED Lights w/ Dimmers Gooseneck Reading Lamps Solar Power 30 Amp Electrical Hookup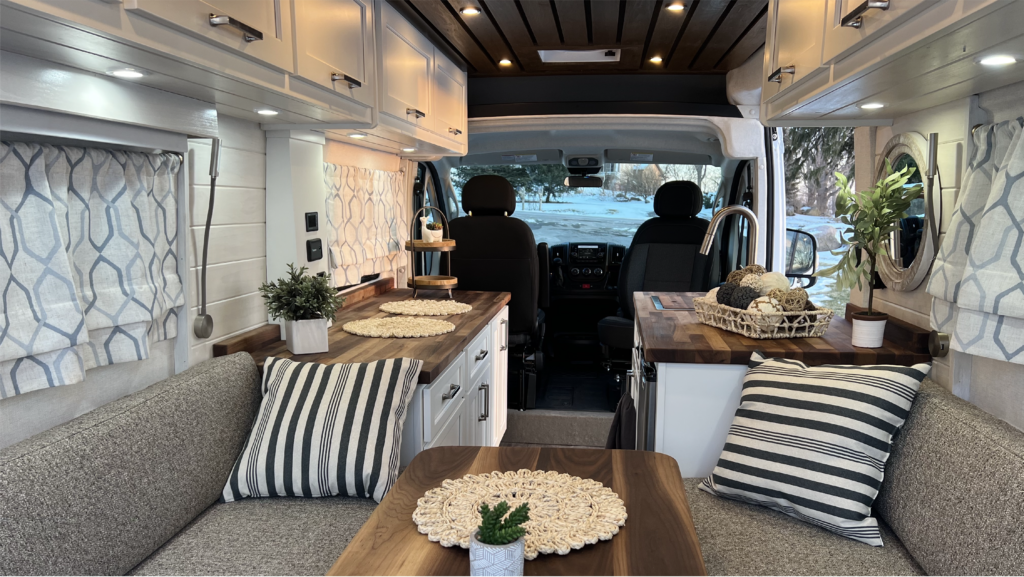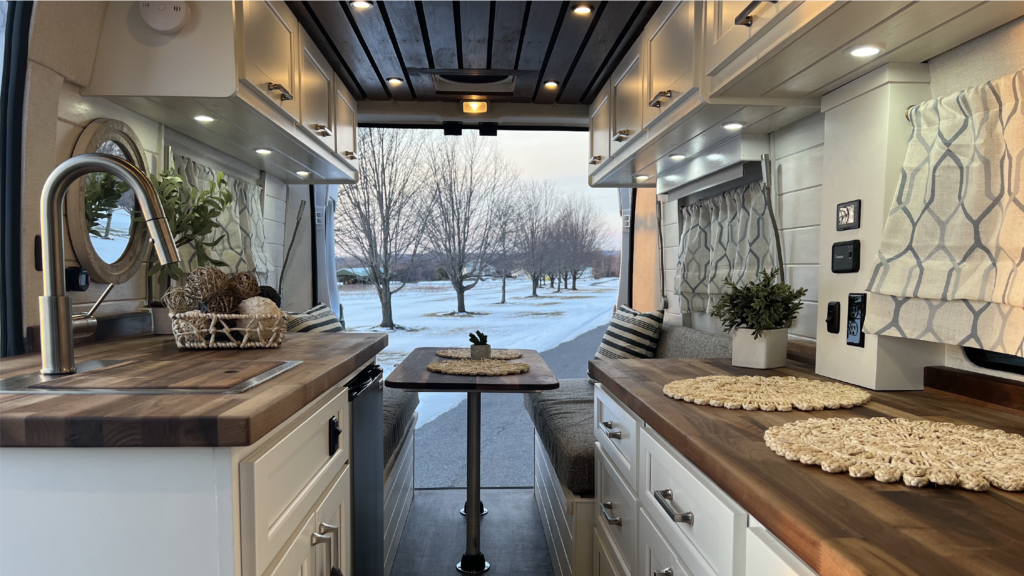 The Journey is the Destination
Where the Road Leads, Vantastic Adventures Follows.
Vantastic charges by the day and our rates start as low as $200/day! Click on the "Pricing" page for more details. Additional expenses to factor into your adventure include pet fee's and mandatory Supplemental Liability Insurance ($14.95/day).
If the reservation is canceled more than 10 days prior to departure, 100% of the reservation will be refunded (minus a $100 processing fee).
If the reservation is canceled less than 10 days prior to departure, 50% of the reservation will be refunded.
Around 7 days prior to your departure date, you'll be required to pay the $500 refundable deposit. You'll receive an email with instructions that will take you to our site where you can complete the transaction. Please see the rental agreement for details on how and when the deposit will be refunded to you!
We rented this van for a road-trip across New England. It was a 6 day trip and we did quite a bit of driving. I wouldn't recommend what we did because I felt like it was too much driving. However, it didn't take away from the awesome experience of van life. It made us appreciate our stops at all the different campsites that much more. We were very comfortable in the van and found that it provided us with everything that we needed to eat and sleep very comfortably. The best thing is that you can truly use it year around as there is heating in the van. We we love to rent it again for another adventure in the future.
The van was brand new and had everything you could need! Mike was easy to communicate with and made the rental process extremely easy. If we weren't going to be buying our own van we'd definitely use Vantastic again 👍🏻
Alexandria Miller
2022-07-02
My partner and I rented this van on a weekend trip to the Adirondacks and had a blast! The van has everything you need and more. Super easy to learn the ins and outs of operation and get on the road. Owner is super friendly, communicative and accommodating. Would give more than 5 stars if I could ⭐️
John MacKenzie
2022-04-29
10/10! Super clean, has solar power, heating, and was fully equipped with clean water and cookware! Plus Mike is the nicest. Couldn't recommend more 🙂